DeWalt DW088K Review
Probably the best cross line laser
CLICK HERE for more Pictures and Reviews on Amazon
When it comes to heavy-duty, site-ready products there is no bigger American brand name than DeWalt. With nearly a century of creating high-quality products, DeWalt caters to professionals. My laser level guide will give you some easy and cool tips on how to buy a laser level plus a full list of the top 10 laser leveling tools for construction professionals and DIYers, so make sure to check it out.
The DW088K is a 2-way self-leveling cross-line laser, unlike the Bosch GPL5 which is another good laser for pros, but projects only dots, not lines. Both are considered being one of the best laser levels for professionals in general, but the DW088K has the upper hand since people will use more a laser that project lines rather than just dots.
With independent laser functions, for both horizontal and vertical, and a 90-degree cross angle this laser is built to take on job site conditions.
It is self-leveling up to 3 degrees, visible up to 15 meters and with pulse mode can reach 50 meters.
Housed in an over-molded plastic casing with a thick glass pane covering the laser, which helps keep the laser calibrated, the DW088K has the dimensions of 6 x 11 x 11cm, weighs 500g, and is extremely heavy duty.
It comes with a built-in magnetic pivot bracket enabling you to easily mount to metal surfaces.
To operate the laser it is just 2 buttons, it doesn't get much simpler. It's powered by 3 AA batteries which are accompanied by a low battery indicator to save inconvenience.
DeWalt DW088K Specs & Features

If you liked this product, see what other people said about it on Amazon.
Overall if you're a professional looking for a site worth tool that is extremely durable and simple to use this is the cross-line laser level for you. Another great self-leveling tool is DW088K's brother. I'm talking about the DW089K.
It has some features that'll make it better than the DW088k, but that, of course, will depend on what you're going to use it for. Anyhow, you can read here my DeWalt DW089K review if you want to find out more about it.
---
Ninja Team Members Working On This Page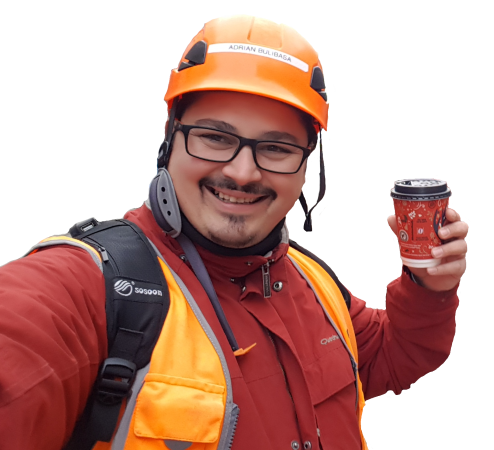 Adrian Bull - Construction Professional
Construction Professional, driver, crane operator, handyman ... As a construction pro I love to get creative and see things done with my hands coming to life. Here I share with you some of the things I learn and hopefully you'll get something out of it. Enjoy :)
---