Pacific Laser Systems
PLS3 PLS6052
3
The best 3 point laser level
CLICK HERE for more Pictures and Reviews on Amazon

The Pacific Laser Systems (PLS) are a front-runner in designing contractor quality products. The Founders of PLS pride were contractors before they were manufacturers and pride themselves on utilizing their experience to create a high-quality product.
The PLS3 is a 3 point projecting laser that is self-leveling up to 6 degrees, with an accurate projection range of up to 30 meters. The 3 beams project forwards, upwards and downwards. This is perfect for establishing level and grade.
Made from high-density plastic the PLS3 has been tried, tested and proven to withstand drops from up to 1 meter high. Its dimensions are 17.8 x 22.9 x 7.6 cm and it weighs a tiny 340g. Running off just 2 AA batteries the PLS3 has a battery life of 30 continuous hours.
When it comes down to the Laser itself you have the choice of either Red or Green, it's your choice. Some people see Red better some see Green.
Alongside the product, you also get a drop sleeve, a carrying pouch, a floor stand and a magnetic wall bracket. All PLS lasers come with a 3 years warranty, have licensed distributors across the world and a UK based website.
Pacific Laser Systems PLS3 PLS60523

If you liked this product, see what other people said about it on More Amazon Reviews.
Overall this tool is a great investment for anyone looking for to rid themselves of the old, traditional and wind catching plumb line. Another great from Pacific Laser Systems.
---
Ninja Team Members Working On This Page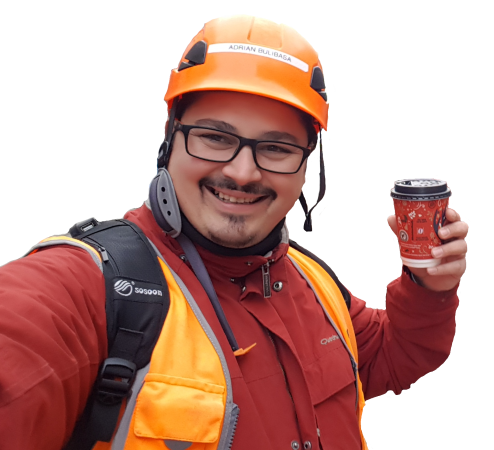 Adrian Bull - Construction Professional
Construction Professional, driver, crane operator, handyman ... As a construction pro I love to get creative and see things done with my hands coming to life. Here I share with you some of the things I learn and hopefully you'll get something out of it. Enjoy :)
---