Pacific Laser Systems PLS HR 1000 Laser System
Best laser level for builders and groundworkers
CLICK HERE for more Pictures and Reviews on Amazon
You've seen them once in this article and they are back again. Providing quality and designed by ex-contractors PLS are rapidly becoming a bestselling brand on the Market.
The PLS HR 1000 rotary laser level is a rugged yet compact mid-range laser designed for use in small sites or home DIY renovation work. It's a fully automatic 360 degree laser which can be used both horizontally and vertically – great for indoor use.
This Rotary Level has a radial range of 1,000 ft or 304 metres and is self-levelling up to 5 degrees.
The PLS Rotary Level is able to achieve such a good radial range due to the product including a laser detector which assists in capturing the laser in bright sunlight and extends the range in outdoor areas.
The product if made of heavy duty and dust tight plastic, and its compact dimensions are 7.5 x 8 x 6 inches. It comes with both Alkaline and NIMH battery packs, a huge 20 hour battery life.The warranty is the standard PLS 3 year. The kit comes with a charger for the battery and although this laser does not come with a tripod they are easily ordered and fit a variety of different types.
Pacific Laser Systems PLS HR 1000 Laser System

If you liked this product, see what other people said about it on More Amazon Reviews.
Overall this product is ideal for small firms and mid-sized sites. Perfect for outdoor groundworks and would more than care for any indoor projects.
---
Ninja Team Members Working On This Page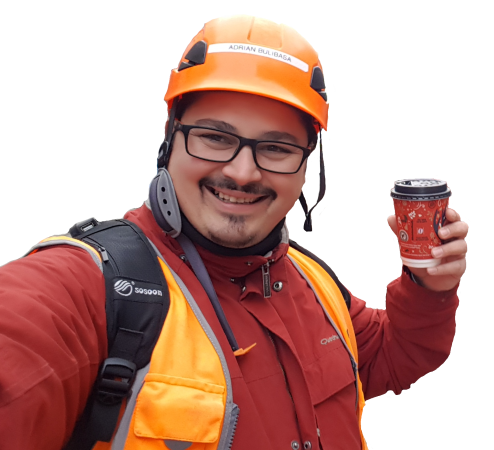 Adrian Bull - Construction Professional
Construction Professional, driver, crane operator, handyman ... As a construction pro I love to get creative and see things done with my hands coming to life. Here I share with you some of the things I learn and hopefully you'll get something out of it. Enjoy :)
---